Featured Event
Craft Brews at Lincoln Park Zoo
Savor a selection of more than 100 craft beers and ciders at the eighth annual Craft Brews beer festival, hosted by Lincoln Park Zoo and Lou Dog Events!
Learn More
Friday, August 18
Join us for a Summer Hybrid BioBlitz in partnership with the City Nature Challenge! The purpose of a BioBlitz is to get an overall count of the flora and fauna that live in a particular area.
Wednesdays beginning in May
From sorting pinecones to digging in smooth seeds, children ages 1–5 will explore the sights, smells, and textures that nature has to offer during this free, open-ended experience.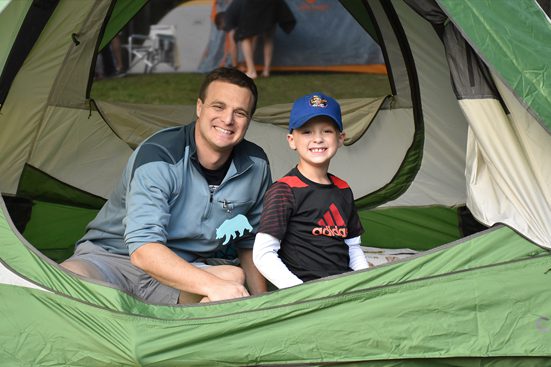 Saturdays, June 10, July 8 & 22, & 29, August 12 & 26
Interested in seeing Lincoln Park Zoo's amazing animals after hours? Join us for Saturday evening only or the overnight campout!
Second Saturday Garden Tours
Join fellow nature lovers for a guided tour of Lincoln Park Zoo's diverse plant life and ecosystems.
Endangered Species Day
May 19
World Giraffe Day
June 21

Pollinator Week Celebration
June 23

World Chimpanzee Day
July 14

Arctic Sea Ice Day
July 15

World African Painted Dog Day
August 26

World Rhino Day
September 22
World Gorilla Day
September 24