OUR VISION
Inspire communities to create environments where wildlife will thrive in our urbanizing world.
OUR MISSION
Lincoln Park Zoo is dedicated to connecting people with nature by providing a free, family-oriented wildlife experience in the heart of Chicago and by advancing the highest quality of animal care, education, science, and conservation.
OUR PROMISE
We are committed to creating an environment that is inclusive and welcoming. We celebrate the diverse qualities, perspectives, values and experiences of all people, including our guests, volunteers, and staff. For Wildlife. For All.   
Our Impact Depends on You
Who funds Lincoln Park Zoo? You do! Zoo members, donors, and visitors help cover around 80% of our annual operating costs to keep the zoo, a privately managed nonprofit, free and open every day of the year. Your support also advances the zoo's mission of wildlife care, conservation, and learning.
Boards and Leadership
Our Board of Trustees and executive staff develop and execute strategic plans that mark a path for the zoo's growth and continued success. With a commitment to our mission, our Women's Board and Auxiliary Board take on extensive fundraising efforts to support the financial health of the zoo. Together, they forge and fund ways forward for Lincoln Park Zoo.
Six Values Define Our Work
Our values are the foundational traits of our institution, determining our commitments as we grow. In everything we do, we work to uphold them.
Visionary
Expert
Fun
Welcoming
Ethical
Collaborative
The Story of Chicago's Free Zoo
Founded in 1868, Lincoln Park Zoo is one of the most historic zoos in North America and one of the only free admission zoos in the country.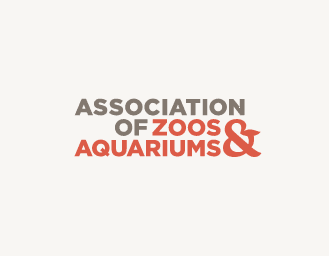 A Proud Member of AZA
Lincoln Park Zoo is accredited by the Association of Zoos and Aquariums (AZA). AZA is a nonprofit organization dedicated to the advancement of zoos and aquariums in the areas of conservation, education, science, and recreation.  AZA is the gold standard in zoo and aquarium accreditation.
An Accredited Arboretum
In 2019, Lincoln Park Zoo earned Level II arboretum accreditation in recognition of the Horticulture staff's ongoing effort to identify, label, and monitor the tree and woody plant species across our 49-acre park.
Thank You to Our Partners
A Zoo for Everyone
We believe it's our responsibility to minimize barriers and ensure that everyone can experience the zoo. Everything we do, provide, and create is designed to be fully accessible—including this website.