Celebrate Sustainably: Tips for Gifting with an Eco-friendly Touch
'Tis the season to spread a bit of cheer! With the holidays now in full swing, it's that time of year when we're all thinking of ways to give our loved ones gifts that bring joy. As part of Lincoln Park Zoo's commitment to advocating for the environment and wildlife, our Green Team presents these ways you can keep your holiday footprint small while still gifting the most meaningful presents.
Take action with us! Here are some ways you can "green" your entire shopping and gifting experience for the holiday season:
Start your online shopping early to opt for a slower shipping time! Panic-buying is one of the reasons people buy too much. Plan ahead of time and help the environment by reducing the carbon footprint that comes with rush shipping.
Shop secondhand first. Save yourself money, keep extra waste out of the landfills, and find that extra special gift you've been looking for by shopping at thrift stores or your local buy-nothing groups. You never know what treasure you will find!
Shop local and support businesses that focus on lasting goods. By avoiding online shopping, you can help keep plastic packaging and transportation waste out of the trash. As an extra bonus, using less gas will help cut carbon and save you money. Even better—if you're close enough, walk or bike to the store!
Look for higher-quality gifts with minimal packaging. Remember, the goal is to keep waste out of the landfill. Ask yourself, "Is this going to get thrown away?" If the answer is "yes," evaluate how long the product might last. Steer clear of products that you think will break quickly and opt for gifts with staying power. And consider alternatives: think handmade gifts constructed from materials like wood, paper, and recycled fabric. Look for products packaged in recyclable materials with minimal to no plastic, like Green Toys sold in the Lincoln Park Zoo Gift Shop. The possibilities are endless!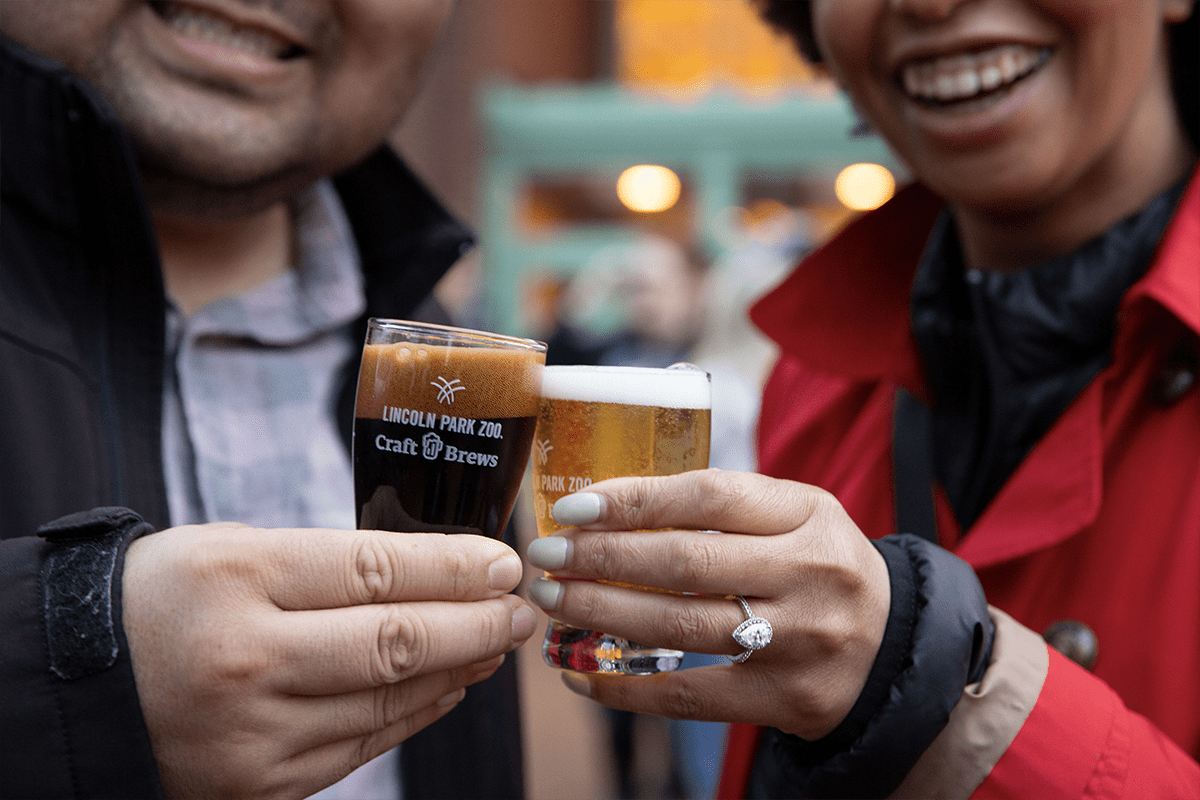 Give the gift of experiences. Experiences make memories, not waste. Choose gift cards to restaurants; tickets to an event, show, or museum; cooking or dancing lessons; memberships to non-profit institutions like Lincoln Park Zoo; or home-cooked meals or baked goods to share with neighbors, family, and friends. These kinds of gifts can offer a warm and personal touch, benefit our health, and bring us new knowledge or experiences we wouldn't normally have. They have the potential to last a lifetime.
Gift the ethos of a sustainable lifestyle. Use this moment to share what others can do to help our planet while creating a sense of empowerment. Presents like reusable beeswax food wraps, products with the Forest Stewardship Council logo, reusable sandwich or produce bags, or a composting bin aren't just objects you can wrap to put under someone's tree; they're also symbols showing that you care know your gift recipient cares about the environment and are actively looking for ways to help create a better future for all.
The bottom line is that gifting with an eco-friendly touch can be very simple while still providing that caring undertone we hope all our gifts bring. When we take action in small ways like these, we also give the ultimate gift to our environment—that of a more sustainable future.
Join Lincoln Park Zoo in forging a new path together toward sustainable gifting that lasts throughout the year!